DETAILS, UPDATES & REMINDER
S:
NOTICE: WE HAVE ASKED, BUT
OVERNIGHT PARKING AT CITY HALL
IS NO LONGER AVAILABLE:
RIDE
WILL
START FROM DEERFIELD
WHERE WE CAN PARK OVERNIGHT ON STREETS
Pre-Ride Prep:
Print your own
Route Sheet
if you want
& mark up a map or two if you like!
(We will have copies at the start)
Options to get through San Clemente:
(Option 3 on route Saturday, Option 1 on Sunday)
1: Stay on PCH / El Camino Real & huff up the hill in traffic...
2: Follow the route on the posted Bike Route through town, or
3: Enjoy the flat multi use dirt path Beach Trail along the sand!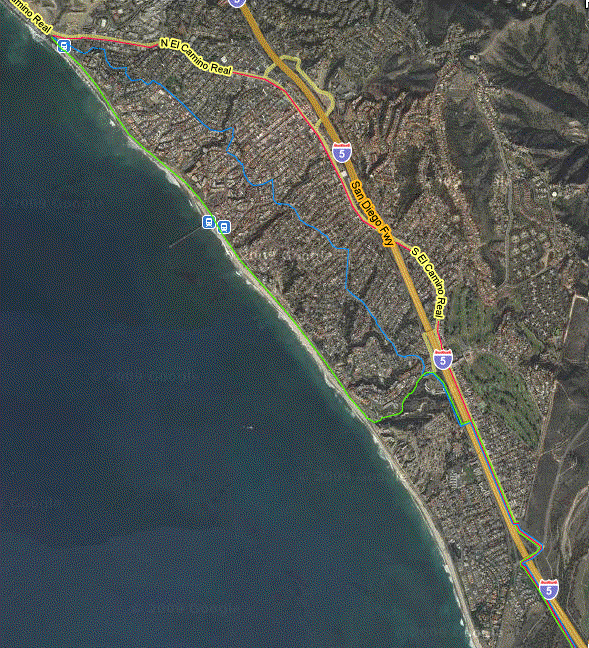 (click to expand this map image in another window)
Bring one folding chair & TV Tray or picnic blanket for dinner
The motel has very limited pool chairs!