For decades, Dick Bird made BEER-VIEW Mirrors for his friends, fellow club members and cyclists - even setting up & selling them on-line and at events like the Great Western Bicycle Rally...

When Dick's health was failing, he passed on his huge collected stock of bottle caps (representing an awful lot of empty beer bottles!) and the supply of his specific stainless steel rods to Bill Sellin. Thanks to Dicks' gift, they are still available, custom hand-bent following Dick's original and now with an improved grip (Dick used shrink wrap tubing - Bill uses black tool dip plastic coating). Dick made these as a side business; Bill just wants to carry on the tradition, provide replacements to Dick's original customers and supply his friends & club members,

but not make a job of it...


At $10 (+ postage if needed), these mirrors are available in various bottle caps - or you can gently remove your own & get a handful (usually come in 6) to Bill & he will custom craft one for you.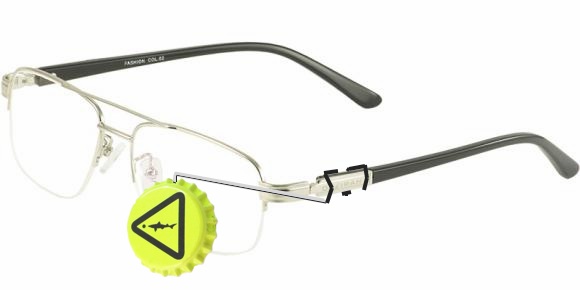 'Standard' BEER-VIEW Mirrors fit most standard glasses; but if you need a left hander for a bad eye or riding in the UK, or have really wide or angular temples on your glasses, Bill loves the challenges!

See more for details and options: