DETAILS, UPDATES & REMINDER
S:
Pre-Ride Prep:
Print your own 2009
Route Sheet
if you want
& mark up a map or two if you like!
(We will have copies at the start)
Options to get through San Clemente:
Follow the route on the posted Bike Route through town or
1: Stay on PCH / El Camino Real & huff up the hill in traffic...
2: Try the NEW flat multi use dirt path along the sand!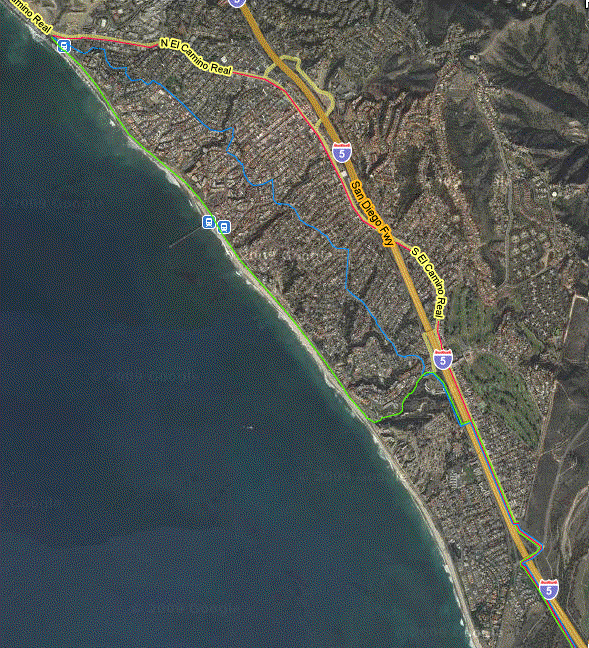 (click to expand this map image in another window)
Bring one folding chair or picnic blanket for dinner
The motel has limited pool chairs!